Lean Library: the library in your browser

Lean Library is a tool for quick and easy access to online information (websites, databases, ebooks and journals). Download the extension for your browser, choose Saxion as your institute and you are ready to go!
How does Lean Library work?

The browserextensie works like this.

When you
access a protected website or service (like Springerlink or ScienceDirect)
visit a webstoret (like Bol.com of Amazon) with e-books or journals licensed by Saxion
see an article or journal mentioned on a website (for example in a list of references) with a open access version available
a popup appears from Lean Library with more information or with a direct link to the publication or database. The possibilities of Lean Library have recently been expanded and the design has also been adjusted.
Depending on what you do, where you search, which website you are on, you will see different popups. Not all popups are available in English at this moment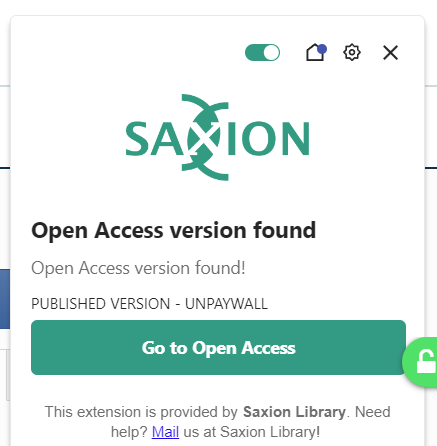 An example of a popup about an Open Access article.
Use 'Go to open access' to access the article.
Try this exampele.
I shows the workings of Lean Library.
Lean Library Settings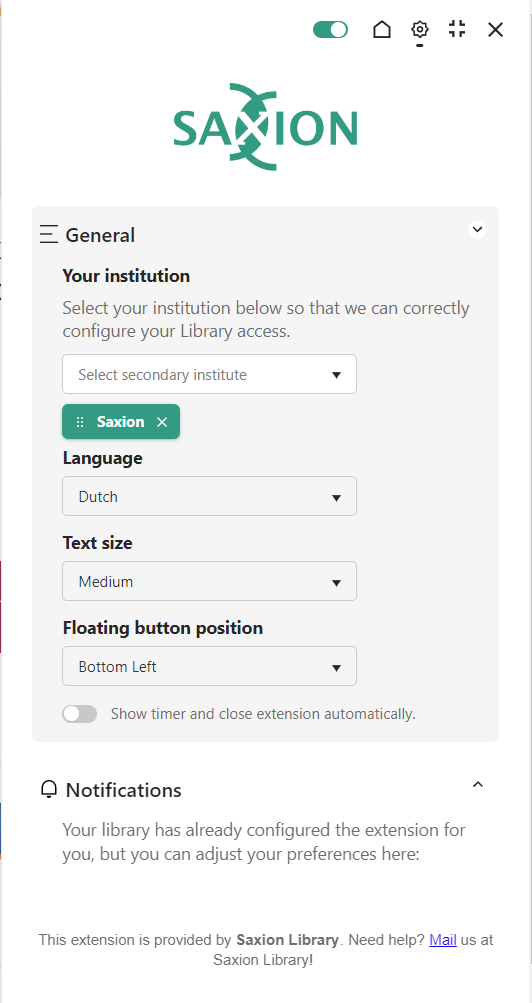 Choose 'Saxion' as Your institution or a secondary institution.
Choose your Lean Library language.
Choose Text size
Choose the location for the button on your page to open the extension.

Show or hide the timer of the popup
Lean Library & Google Scholar
If you use Google Scholar (with Saxion as library) in combination with Lean Library, the Google Scholar search results now also show an extra overview of search results from our Discovery Service. These results give you an idea of what you can find in our Discovery Service.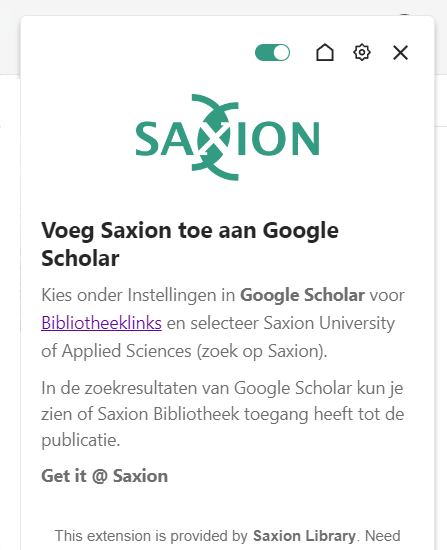 No translation yet available.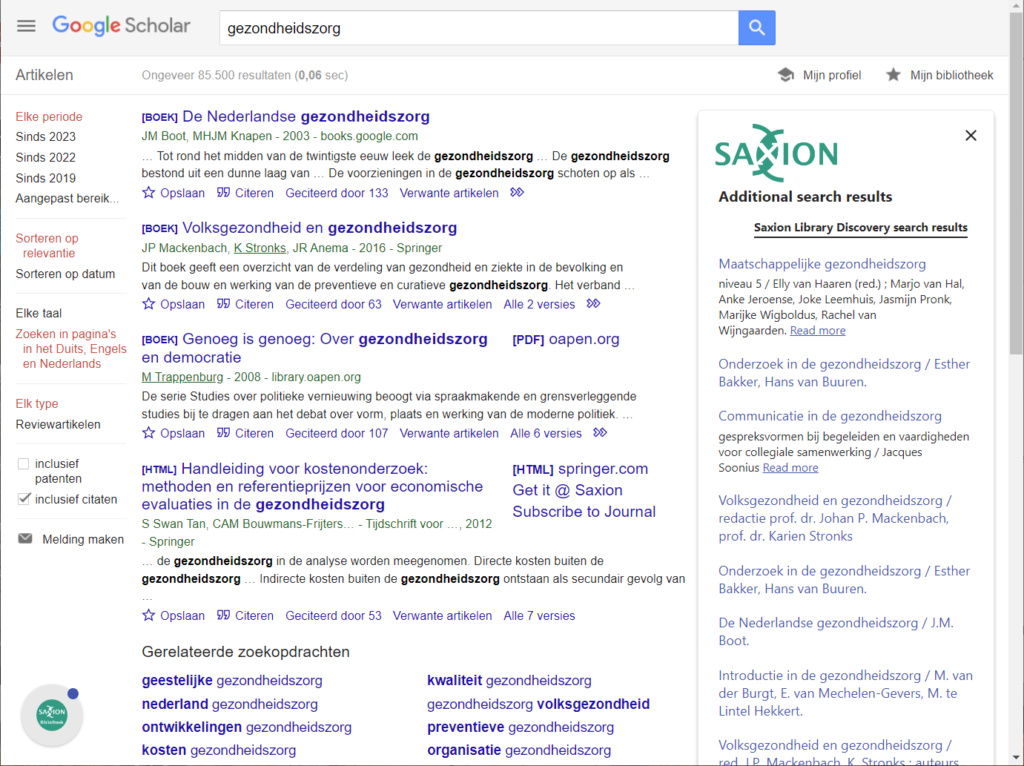 And more …
After a reference to an article, the popup indicates that you have access on behalf of Saxion.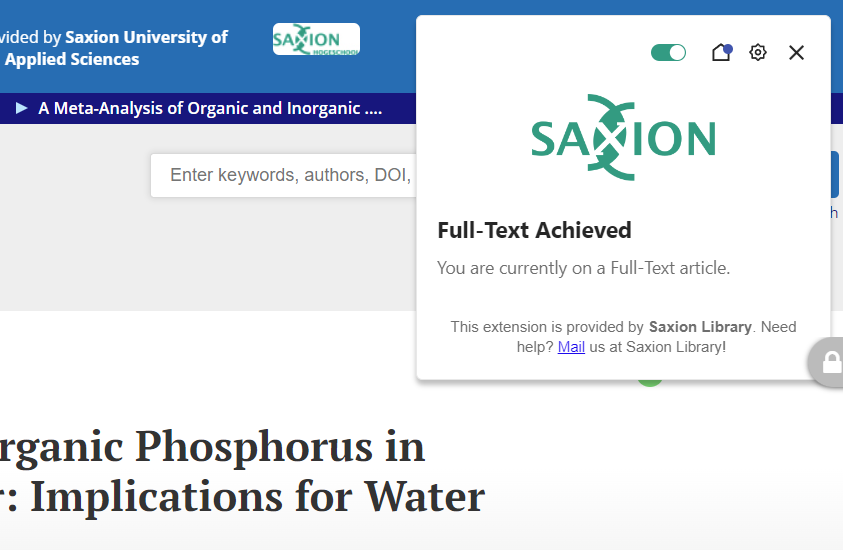 Any questions about Lean Library?
Come to the library of send an e-mail to libraryservices@saxion.nl