Lean Library update – set Saxion as your institution
Do you use Lean Library in your browser for faster and better access to all our online databases and services?
This summer Lean Library was overhauled and provided with a new look and new functions. This update has been performed entirely by Lean Library.
You may have to set Saxion as an institution in Lean Library again to be able to make full use of it.
Click in the browser (in this case Chrome) on the icon for the Lean Library extension: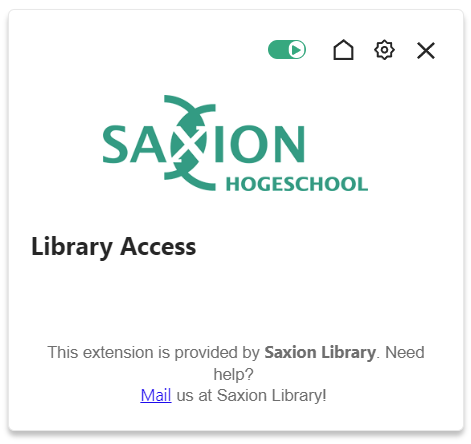 You may not see the Saxion logo in the popup if you have not yet chosen Saxion as an institute.
Go to the settings (

) and customize the popup. You can also choose the language and the place where you want the quick access to Lean Library on your screen.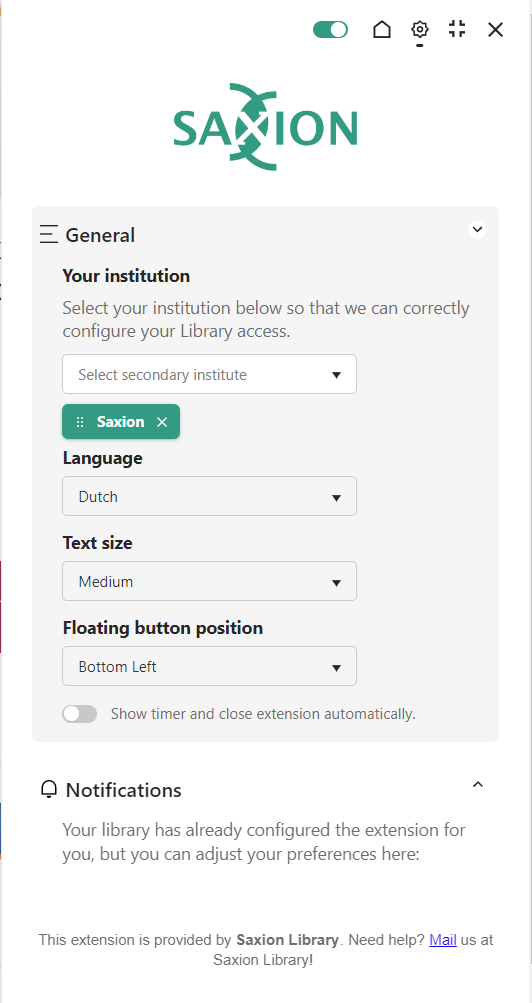 Lean Library keeps on developing to make searching and finding relevant information as smooth as possible for you.
Go to Home access to databases for more inoformation about Lean Library or chat/mail with us!